Our Services
Evincera is a leading Digital Marketing Company in India with its root operations from Pune, Maharashtra. With its wide range of skills like research, strategy, paid campaigns, organic SEO and content marketing. We enjoy nationwide recognition due to many years of innovation in the world of internet marketing. We are the SEO specialists and put our clients' brands as our own mission; we handle our clients' brands as if they are our own.
Get Connected for Free Consultation
Story About Our Company
We have a deep understanding of tailoring the solution to the business is how impactful results are achieved. We've also learned that putting customers at the heart of what we do is how intuitive experiences that reach out and engage with customers are created. This understanding built our vision of a customer-centered approach that is customized around each and every client's brand. We ensure that we consistently deliver successful projects and campaigns that will accomplish tangible commercial objectives.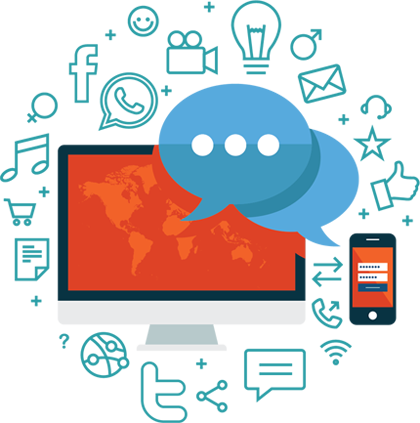 Spread your Business with our Digital Marketing Services
Putting your brand in top search results is our aim. For that we are using valid and ethical ways of digital marketing which include Search Engine Optimization throughout various search engine platforms like Google, Bing and Yahoo!; Pay per Click is a traditional approach of profit-making through your website and we are experts in this. Getting your business online does not mean just that you have a presence on your website; you have to be active and efficient on Social Media as well. The amount of time spent by people on social media is constantly increasing. And 30% of this time they are spending on social media platforms like Facebook, Instagram, Twitter, and LinkedIn etc. we have a deep understanding of this behavior and we deliver the advantage of this behavior to our customers, we are experts in social media marketing as well. Beautiful content makes people stop for a while on your website which we are committed to provide.